This...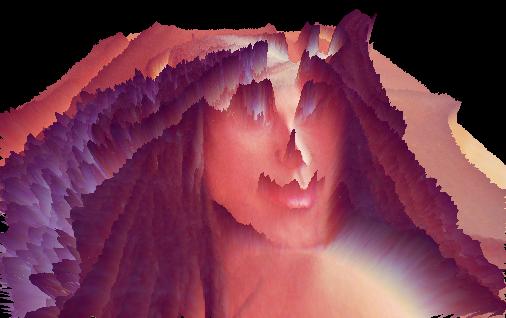 Apparation of Lena as a cliff in a martian landscape
...is fijiart -- manipulation of a photo by global transformations to produce a fantasy landscape or a caricature.
Some more...
CARICATURE
STRANGE PLACES
All the above computer-manipulated images incorporate elements from ordinary photos. Some of the originals (including all the celebrity and politician photos) were taken by other people and the copyright in the originals remains with them. These derived works are displayed for amusement only.